The emergence and growth of people analytics platforms, such as One Model, signify a transformative shift in how businesses approach HR data, making data-driven and ethical decisions crucial to modern workforce management.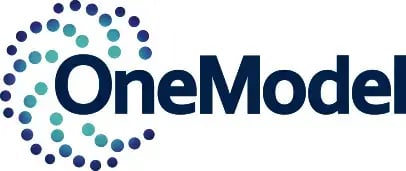 What is "People Analytics"
People analytics platforms, like One Model, are revolutionizing the way organizations view and utilize HR data. They offer insights into recruitment, talent management, and workforce planning by analyzing organizational and talent data to enhance business outcomes.
According to a 2018 Deloitte survey, 84% of large organizations deemed people analytics as essential, with 69% forming a dedicated team for the same. The market potential further underscores its significance, with projections indicating that the people analytics software market could burgeon from $2.58 billion in 2022 to a staggering $7.67 billion by 2031.
People Analytics Potential
Christopher Butler, the CEO of One Model, envisions the platform as an "enterprise people data orchestration platform." In layman's terms, One Model offers a comprehensive toolkit that enables companies to extract, model, and govern HR data. The platform can:
Identify skill or talent shortages within an organization.
Project future workforce needs based on demographic changes and overarching business objectives.
Calculate and strategize on reducing the costs associated with turnover and headcount.
Predict retention risk factors like commute time and career stagnation
Optimize schedules, resources, and headcount to boost workforce efficiency
Butler emphasizes that One Model is not just about data collection. It aims to address the long-standing data integration challenges and modern concerns about ensuring consistent and auditable talent decisions with robust privacy standards and data governance.
Real-Life Application
One Model's advanced features, particularly One AI, its data science suite, allow users to delve deeper into HR data insights.
A fascinating application of this is predicting the likelihood of an employee's resignation within a specific period. It takes into account various factors, such as the employee's daily commute or the time elapsed since their last promotion. Such predictions, while innovative, also raise questions about AI's ability to avoid biases.
Another application might involve optimizing a company's workforce efficiency, possibly by reallocating resources or tweaking work schedules.
One Model's success is evident from its impressive clientele, including renowned brands like Colgate-Palmolive, Squarespace, Robinhood, and Airtable. This traction in the market sets it apart from competitors such as ChartHop and Knoetic.
The Perils of People Analytics
However powerful, people analytics also poses risks around ethics, privacy, and perpetuating bias that must be deliberately addressed.
Employee privacy could be compromised by collecting excessive personal data without consent
Predictive analytics risks automating and exacerbating biases encoded in the historical data
Workforce optimization should avoid dehumanizing employees or prioritizing productivity over wellbeing
Lack of transparency around data practices and algorithmic decision-making can erode trust
While One Model promises an "ethical" approach, all people analytics platforms must proactively tackle these challenges through governance practices like ethics review boards, robust consent protocols, audits for bias, and responsible AI practices.
Without sufficient safeguards, advanced analytics may inefficiently focus on the wrong problems or unfairly target vulnerable groups.
Takeaway
The rise of people analytics platforms, with One Model at the forefront, underscores a pivotal shift in HR management. Data-driven insights paired with an ethical approach are redefining how businesses view their workforce.
In a time where data is abundant, platforms like One Model serve as a testament to the power of informed decision-making in the business world. As organizations continue to realize the potential of people analytics, it's evident that data-driven HR is not just a fleeting trend but the future of workforce management.